Welcome to
LifeScience Technologies
A Technology and Services Company
Focused on Health and Wellness Solutions
LifeScience Technologies, LLC (LST) was founded to provide solutions to the healthcare, corporate wellness and population health industries.   Specifically, our mission is to develop systems and related services that will aid medical professionals, caregivers, therapists, trainers, clinicians, teachers, and others in providing healthcare, wellness and education to their remote patients, employees, students and/or communities.
By leveraging new technologies, LST has the ability to help enhance the way healthcare monitoring and management is provided today.   The combination of new technologies and related services provides our clients the opportunity to better manage, monitor, teach and communicate with the individuals or groups they wish to reach.                                           
We are focused on delivering new technologies and related services to the healthcare industry with the goal of helping our clients improve the overall health and outcomes of their patients, employees, students and/or communities, regardless of where these individuals may be located.

With m.Care, you are always connected.
Proactively monitor your patients 24/7 with immediate alerts and notifications. Communicate with your patients anytime via the m.Care mobile app.
Connecting your doctors, nurses and specialists with their patients. With real-time data and video access, both you and your patients are assured of your best care.
m.Care also makes it easy to gather biometric data through device integration.
Receive real-time vital statistics, pictures or videos, provide patient reminders and actionable alerts and notifications.

CVi Connect is a new and innovative iPad-based software system, designed for use with children with CVI.
For families, the CVi Connect app offers the ability to work with the child at home. Families can present activities to the child, monitor results, and consult with CVi Connect Support Professionals.
CVi Connect provides tools for monitoring and charting the progress of the student as they work towards their goals. CVi Connect uses the camera inside of the iPad to detect whether or not the child is looking at or away from the activity. This information is correlated with what is being displayed on the screen to help the family or teacher understand what is providing the best visual stimulation for the student.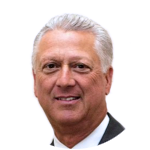 Steve Hendrix
President
Steve brings 30+ years of sales and marketing experience to LST.   Steve has worked in the technology and healthcare industries for most of his career; most recently as a managing partner at Clinical Coding Solutions and then as a vice president at The T-System.  Steve has a long and successful history of sales and marketing of fee-for-service and business process outsourcing solutions.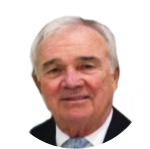 Tom McCarthy
Chief Executive Officer
Tom brings 40+ years of sales and business management experience to LST.  As president of two prior companies (PDA Software Services, Inc. and Clinical Coding Solutions, Inc.), both of which began as start-ups, he has helped guide each to being recognized as valuable providers to the specific industry segments served.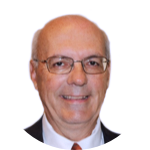 Dave Fuller
Chief Financial Officer
Dave spent the past 40 years designing software and leading software development teams. He has been involved in the development of over 500 mission critical applications across numerous system platforms. He founded PDA Software Services and co-founded Clinical Coding Solutions. Dave comes to LST from The T-System where he held the role of Chief Technology Officer.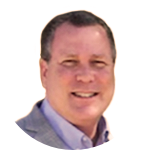 Brent Kevern
Chief Technology Officer
Brent has 30+ years of software development experience. As one of the original designers of the award winning IBM AS/400 minicomputer, was VP of Software Development for PDA Software Services and Senior Director of IT at Computer Sciences Corporation overseeing data center operations nationwide. Brent was a senior staff member at Children's Mercy Hospital assigned to the Cardiac Surgery Research department. Brent is now the VP of Software Solutions for LifeScience Technologies, LLC.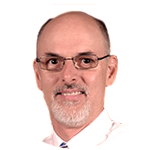 Mike Owens
Sr. Program Director
Mike has spent over 25 years in the Information Technology field embracing roles ranging from software developer to managing software development and implementations.  He has successfully managed development of public health solutions for both WIC and Early Intervention as well as shopper-facing eCommerce initiatives within the private sector.  Mike comes to LST from Staples, where he managed platform development within the Promotional Products division.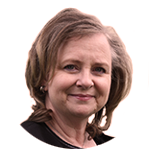 Jody Loyd
Client Support Lead
Jody has over 26 years of healthcare and nursing experience.  She worked as a Registered Nurse at Research Medical Center in Kansas City, MO for 10 years, then transitioned to the business side of healthcare, ultimately taking the role VP of Operations at Clinical Coding Solutions, then as Director of Operations for The T-System, overseeing Client Relations, Quality, Education, and Training. Since joining LifeScience Technologies in 2013, Jody oversees daily operations, manages implementations, provides client education and training, participates in new product initiatives with the development team, and maintains client communication.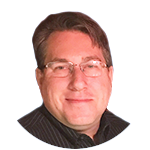 Brian Bartlett
Director of Network Solutions
Brian brings 30+ years of Information Technology experience to LST. At previous companies PDA Software Services, Inc., Clinical Coding Solution, Inc., and The T-System, Brian was instrumental in guiding teams through audit processes while maintaining extremely high standards for security. Brian's ongoing commitment to excellence has led to him achieving his most recent certification, SANS GSEC, resulting in his invitation to their advisory board.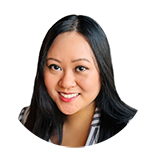 Melissa Balino
Computer Programmer
Melissa brings a solid background in the two primary markets for m.Care, she holds a Bachelors in Health Science, and a Masters in Public Administration, both from the University of Missouri in Kansas City.  She is a recent graduate of Computer Programming from Centriq Training in Kansas City, and was considered one of the top graduates in her class.  Melissa will be supporting our development staff in a wide variety of product enhancements.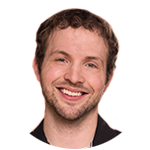 Travis Spire-Sweet
iOS Support Lead
Travis has 10+ years in the health care industry both as a practitioner and as an iOS developer. Creator and founder of the first mobile EHR solution for Acupuncturists, other healthcare-related projects came soon after. Utilizing his patent-pending technology for monitoring soil integrity near compromised railroad tracks, he applied the same logic towards helping track patients with diseases that incorporated erratic wondering behavior such as Alzheimer's and Autism. Travis has been an iOS developer for LifeScience Technologies since 2018.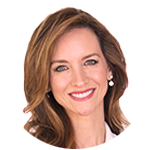 Beth Chapman
Marketing Strategist
Beth brings over 20 years of managing marketing divisions for mid-sized and large companies. Beth was a National Partner Marketing Manager for MCIWorldCom. Beth develops messaging and outreach to existing clients and the medical and mental health communities on behalf of m.Care.
For the past ten years, Beth has led outsourced marketing departments for mental and behavioral health treatment facilities, and direct to consumer brands.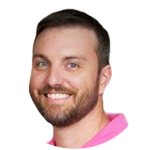 Daniel Bonebrake
Android/LST Monitor Support Lead
Daniel Software Developer with a decade of successful experience building healthcare-oriented applications, including with the management team at Clinical Coding Solutions, as a Senior Programmer/Analyst.
At LifeScience Technologies, Daniel develops customer-facing web and Android applications in support of m.Care. He builds application programming interface s(API) allowing clients to closely integrate their own solutions with the m.Care platform. 
Daniel is a veteran of the United States Army and served as a medical specialist.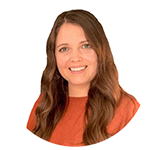 Allison Kozlowski
Operations Analyst
Allison Kozlowski joined the LST team in September 2020 as an Operations Analyst. Allison comes from Mercy healthcare system in St. Louis, where she worked at the Virtual Care Center for over 4 years. She brings a unique perspective having been a user of the m.Care platform on the client side with Mercy's remote patient monitoring program.
Allison helped manage the daily operations as the program expanded to serve over 2,500 patients.  Allison works alongside Mike Owens and Jody Loyd to support current clients, manage implementations, and provide client education and training.